My camera can do color accents :-D So you will see a lot of pictures where I played with that feature! I also took pictures mainly of flowers and animals...lol...
Yellow Tulips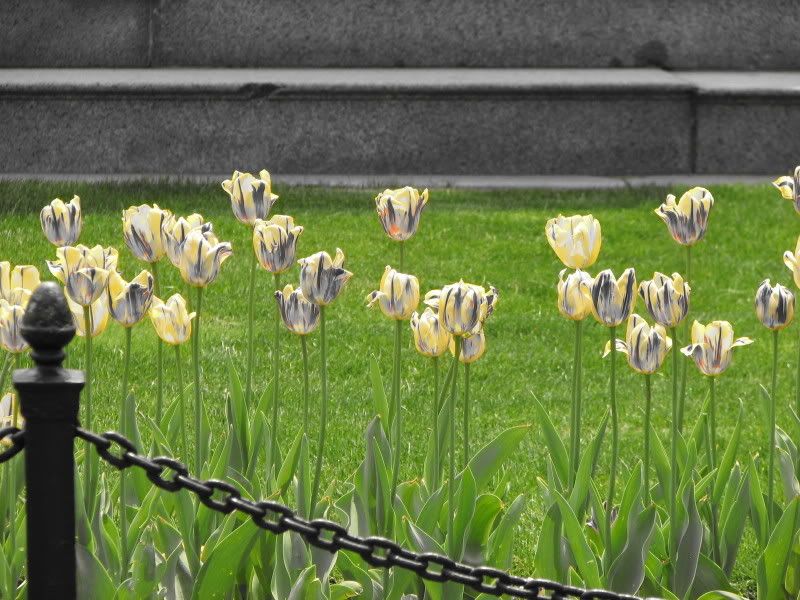 Yellow Tulips with black and white...
White flowers
Washington Statue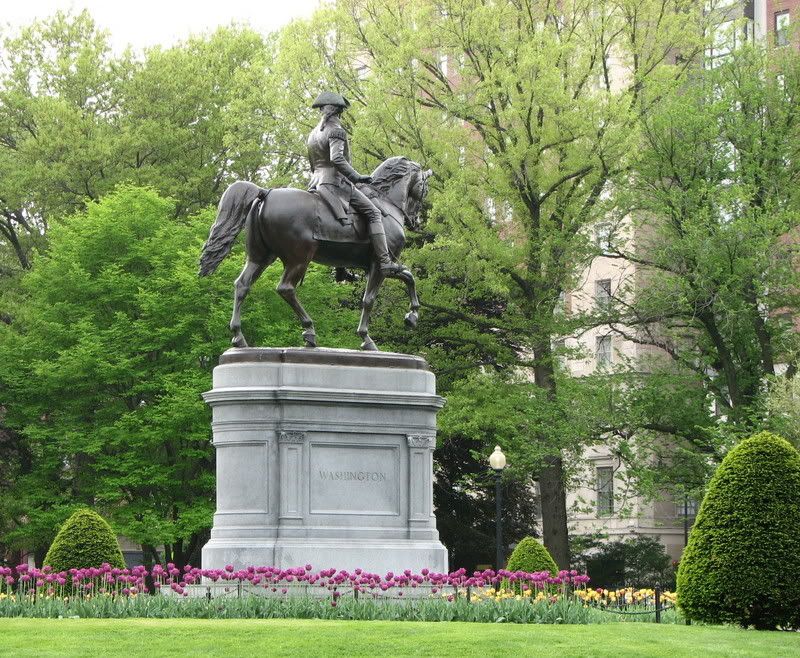 ...this island in the middle...I wonder if the birds live here? There is a ramp that leads up to it from the water...I jokingly suggested that the birds themselves built it ;-)
Swan...
Statue...not sure of the significance of it...
The sign
Image taken from the patio of Ruth's Chris
Ok...this may seem weird...but I thought the little red-headed girl was cute!
Squirrel!
Police officer directing traffic...I did some funky stuff with the colors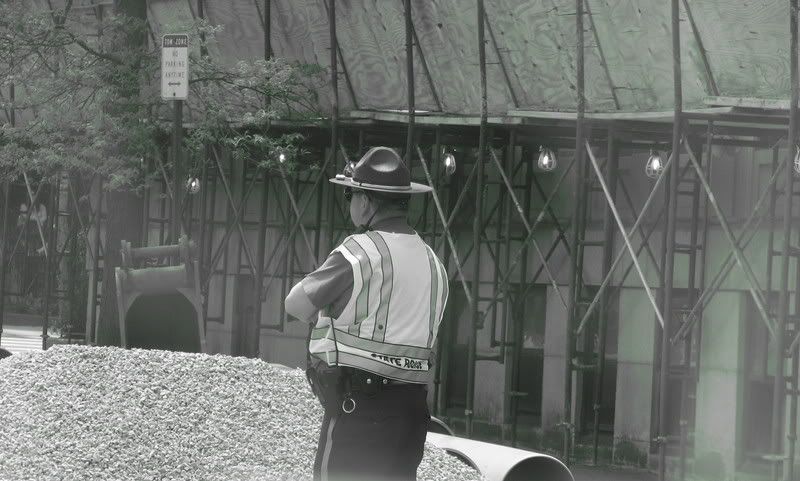 More pink tulips
Parasol...ok...obviously...at this point I am either playing too much Dark Cloud 2 or I am loving my camera
Nutty Squirrel ;-)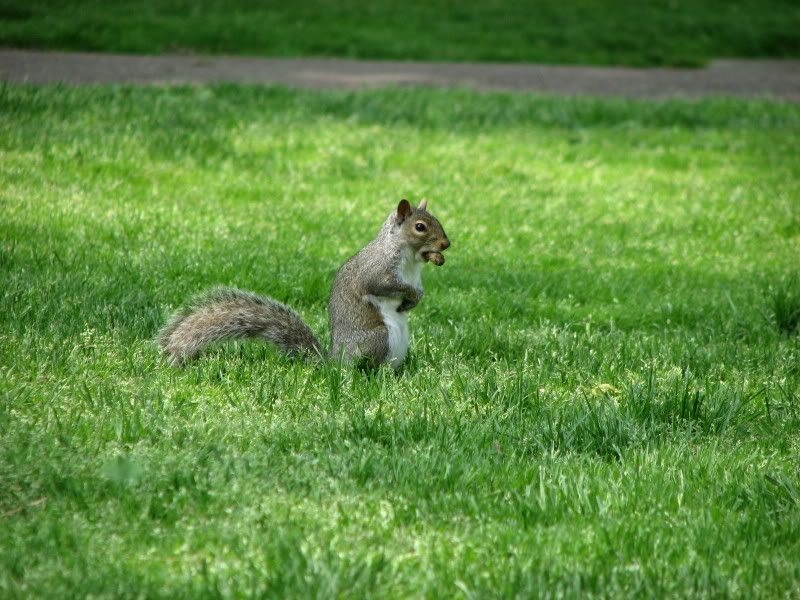 Hehe...this is a really cute stuffed sheep I received for Christmas a couple of years ago...ummm...I knit that little hat for her...I started a blanket but...uh...yeah
Flowers in a Box at Ruth's Chris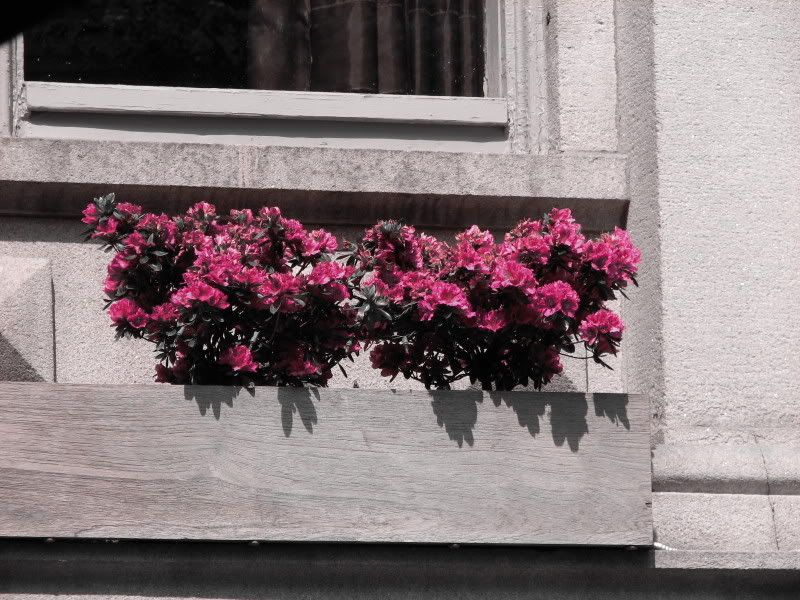 Policeman on horses
The Gazebo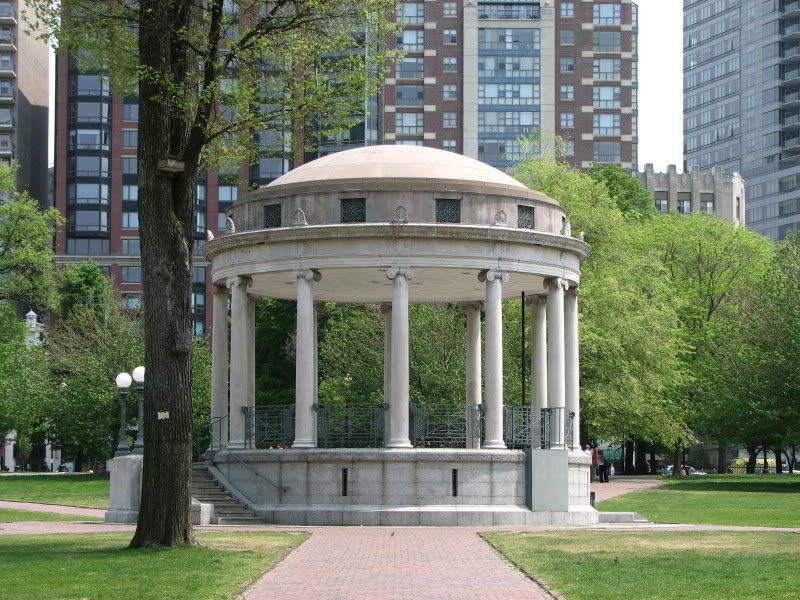 Cute baby ducks...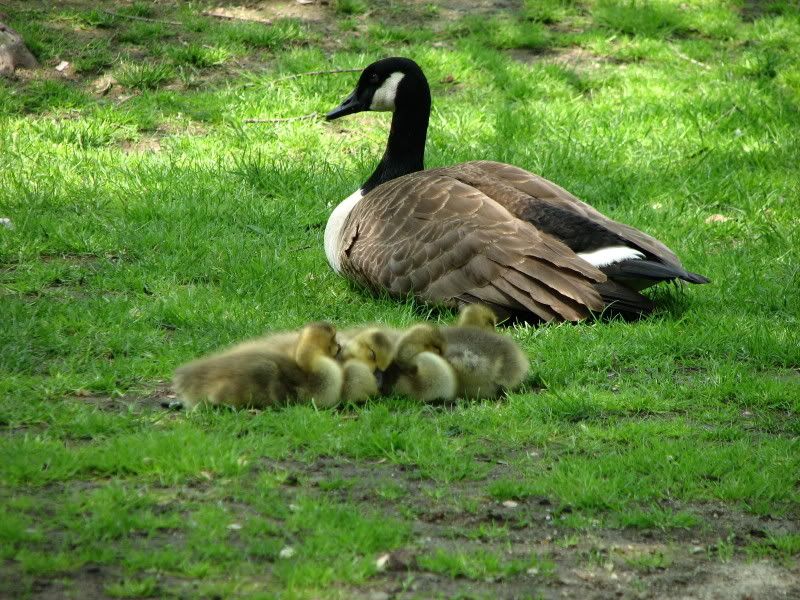 The swan is...uh...cleaning itself?
Roses tied to a tree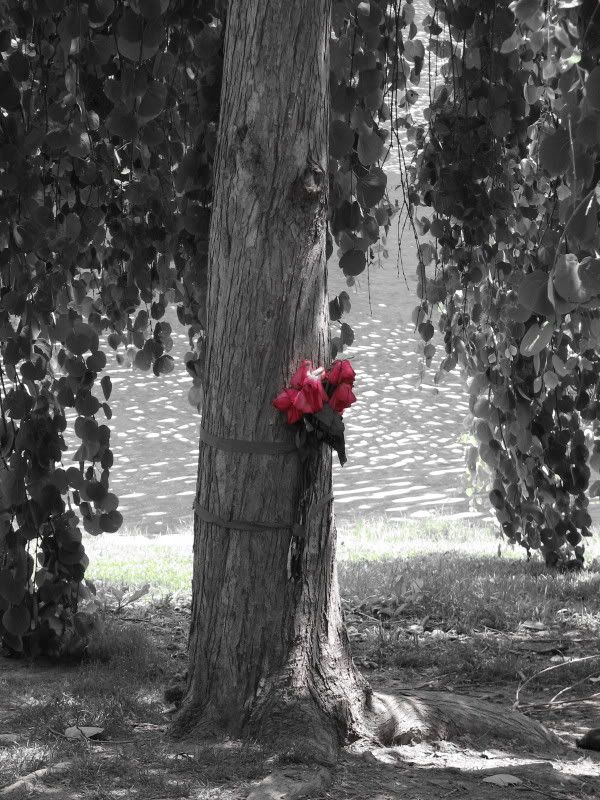 Branches of a tree...I really liked the one on the bottom...it gave me...thoughts :-)
Ladder at Ruth's Chris
Tree...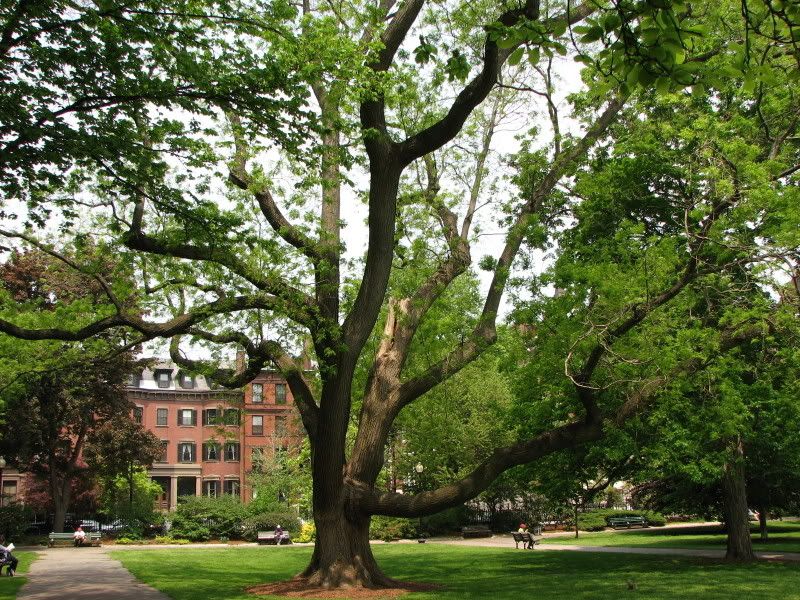 It is amazing what you can find lying around at the Commons...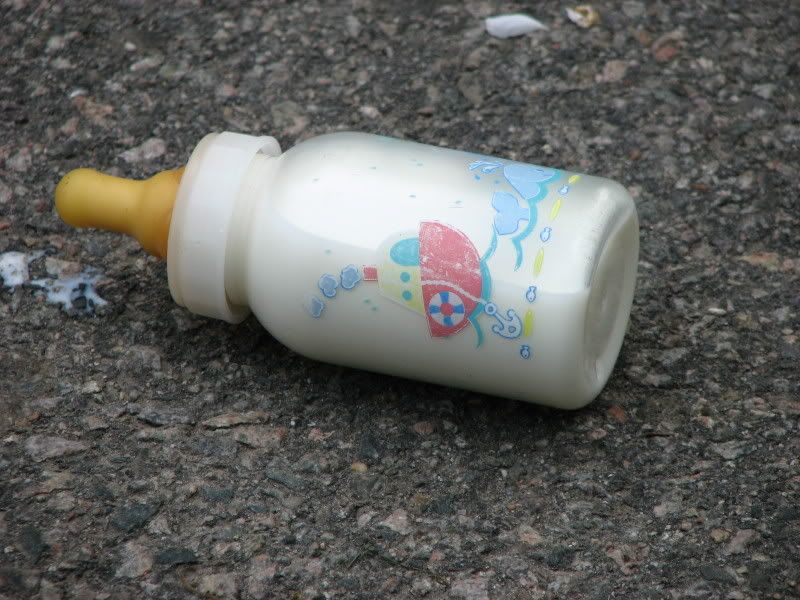 Can you guess where I had lunch? lol...
Well...it has finally come. :-) I am not sure how I feel now that I am a year older. I can tell you right now that I really should be getting ready to go to bed. For me...birthday's have been sort of interesting and pinnacle points in my life. Why? I'm not sure. It is the day that I truly take a look at myself to see if I have accomplished anything since the last year. I started writing an entry speaking of secret desires...that is an entry that I do want to finish, hopefully tomorrow...for now...I would rather post all of the pictures I took today. :-) For my birthday I received a FABULOUS camera! I LOVE it. I have been messing around with various shots all day. Grant it, these pictures may not be all that incredible, but I hope that over time as I familiarize myself with the functionality of my camera that my photos will be amazing. For now...my photos are more of whatever caught my eye in the Commons today. :-) I will have to discuss what I actually did for my birthday in another post. Today, just pictures! :-D