Here are some photos of her...this is my favorite:
hehe...she's much more interesting now that she smiles when she's not gassy :-p
Cookie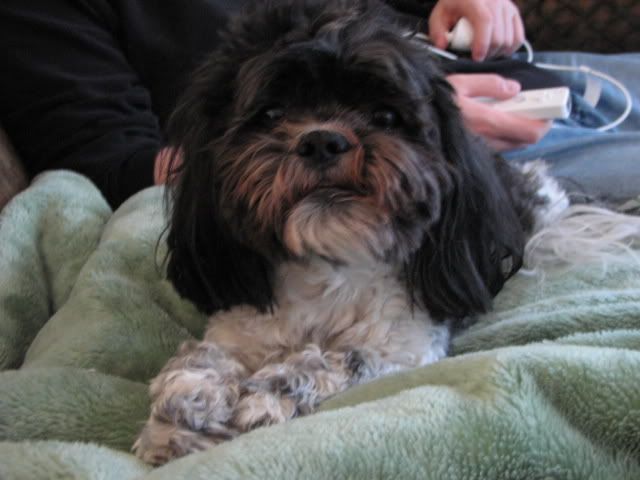 Alyssa Time...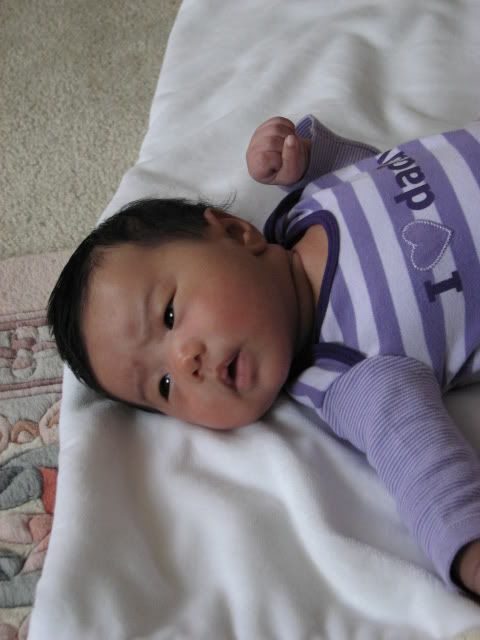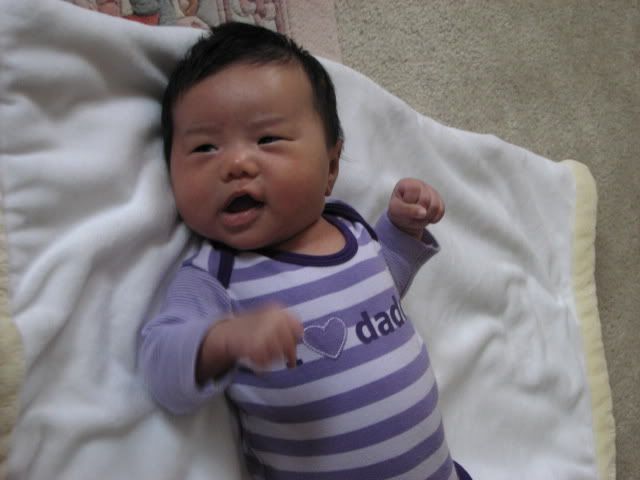 We tried to stack her around the presents...umm yeah...that didn't work out so well...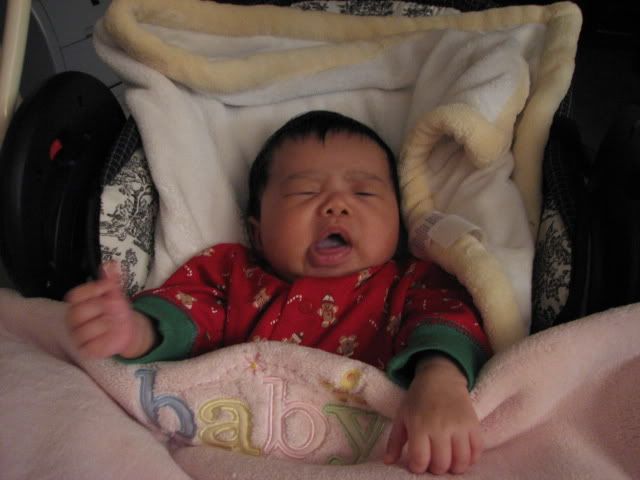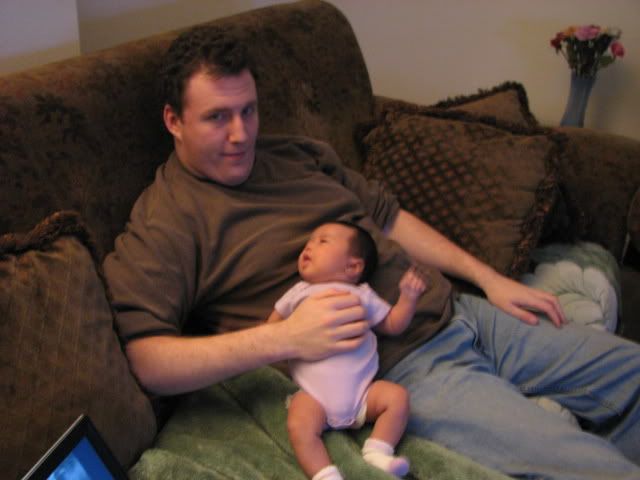 Christmas overall was great...I don't typically want things, because I usually buy whatever I want myself. And the things that I really want right now are sort of pricey, like a new condo and a car :-p Not to mention money for the wedding...ugh...
Let's see...for Christmas...my brother and sister-in-law got me these ridiculously expensive glasses D&G...I want to buy a pair of Versace...they look so cute on me :-) And my dad gave me a $100 gift card to Amazon...my mom gave me this expensive ass Chanel diamond necklace...
David got me...uh...I don't even remember...it was so much...Tiffany's mesh ring, Beautiful katamari for XBOX360, Art of Seduction, Bridal Cookbook, Best Roadtrips, 1000 places to visit before you die, gift certificate for a dance DVD, and iPod car-thingy for my new nano, umm...I think there's more, but I don't remember?
I did want all those books...hehe...so I was pretty excited about that! Overall...it was a lovely Christmas.
As for our Wedding...OMG shoot me we are looking at Harding Allen Estate, Oceancliff Hotel, State Room, Lake View Pavillion, MIT Hotel, and Heritage Museums and Garden...
we were able to really trim it down by doing drive bys...We also wanted to check out Cranwell Spa...but it's such a pain in the ass to get to...we just crossed it off our list.
I still need to make appointments to see State Room, Lake View Pavillion, MIT Hotel, and Heritage Museums and Garden...*sigh*
then we should be all set, for the most part who we are inviting is all set :-)
I am so unmotivated to work right now...
Sooo...David and I went down to MD for Christmas...my niece is such a cutie pie...but she is also a pill. Lightest sleeper in the world...well not exactly, she only wakes up after 10 minutes if you put her down. If you are holding her, she'll sleep longer.
Current Mood:

bored